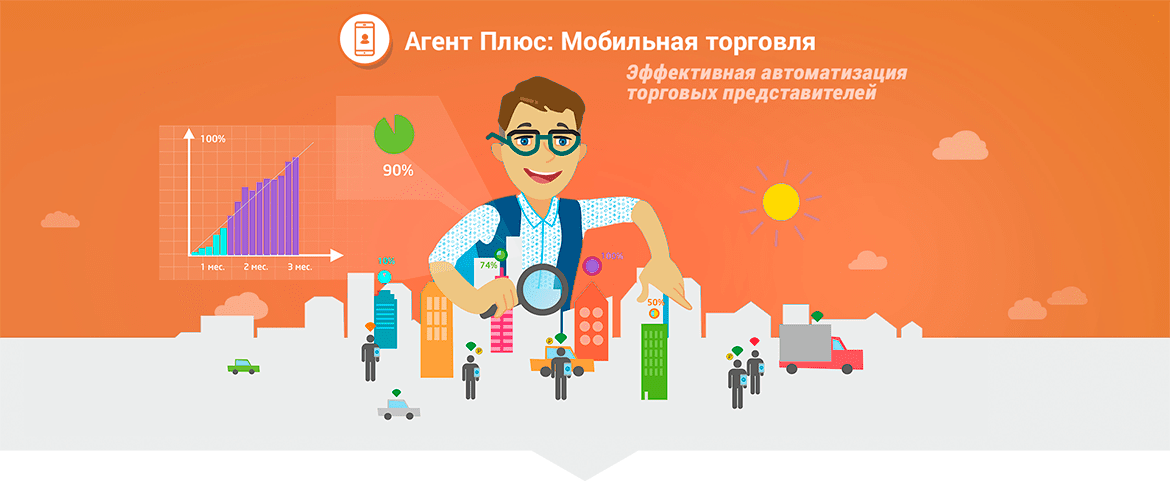 Leave an application
The solution for organizations working in the field of FMCG
(Fast Moving Consumer Goods – wholesale of everyday goods)

The appearance of data about the order in the office immediately after visiting the outlet

Tracking the travel of visiting staff

The possibility of changing the product for the specifics of your company

Savings through the use of personal devices of employees

Increase in the number of visited outlets per day
For supervisors and heads of sales departments
Receive orders from sales representatives within 1 minute
Increase the number of customers visited per day
Set tasks to sales representatives and monitor performance
Monitor the location and movement of employees
Form all kinds of reports
For field staff
Always "at hand"
Current data on balances, prices, customer debts
Information about past sales in a sales outlet
Sales plan and percentage of its implementation
and:
The exclusion of paper documents in work
No additional office visits are required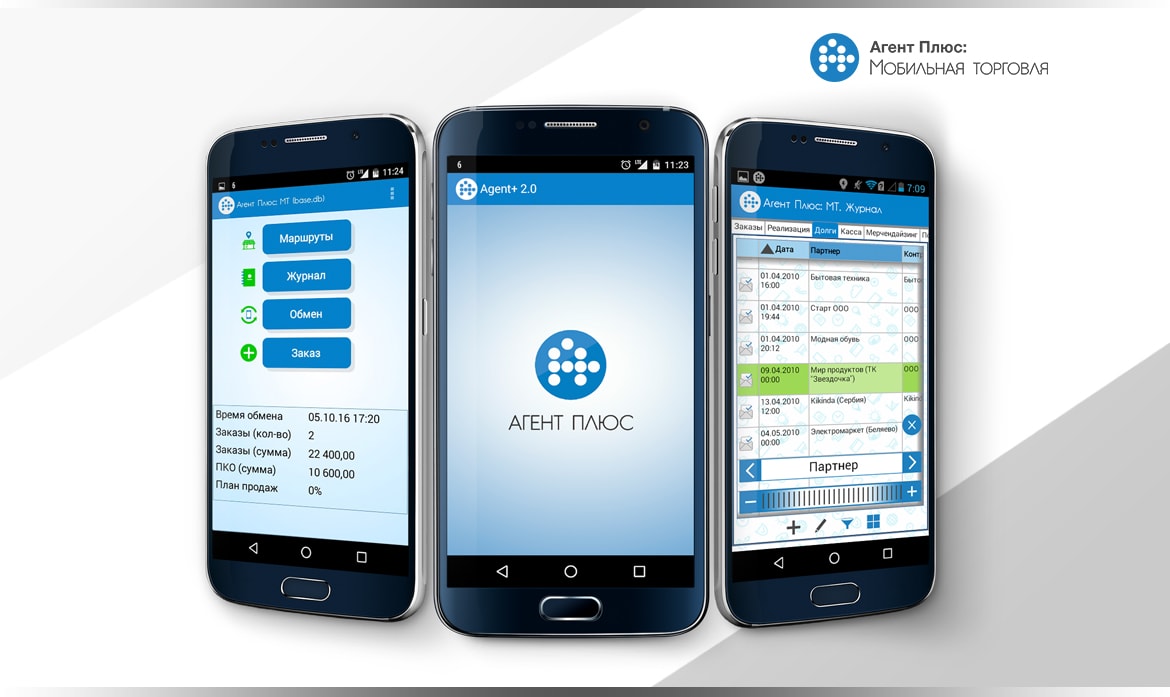 Leave an application
Principle of work "Agent Plus: Mobile Commerce"

In "Agent Plus: Mobile Commerce" a two-way data exchange via 3G, Wi-Fi, GPRS with the accounting system installed in the office was realized. The data exchange is carried out with the help of "Agent Plus: Data Exchange Service" (ODS) or via FTP-server.
The work on the introduction of "Agent Plus: Mobile Commerce" can be performed by the regular programmers of your enterprise or employees Official partner of the company "Agent Plus".
"Agent Plus: Mobile Commerce" runs on mobile devices (smartphones, tablet computers) running the operating system Android from version 4.0 to 6.0.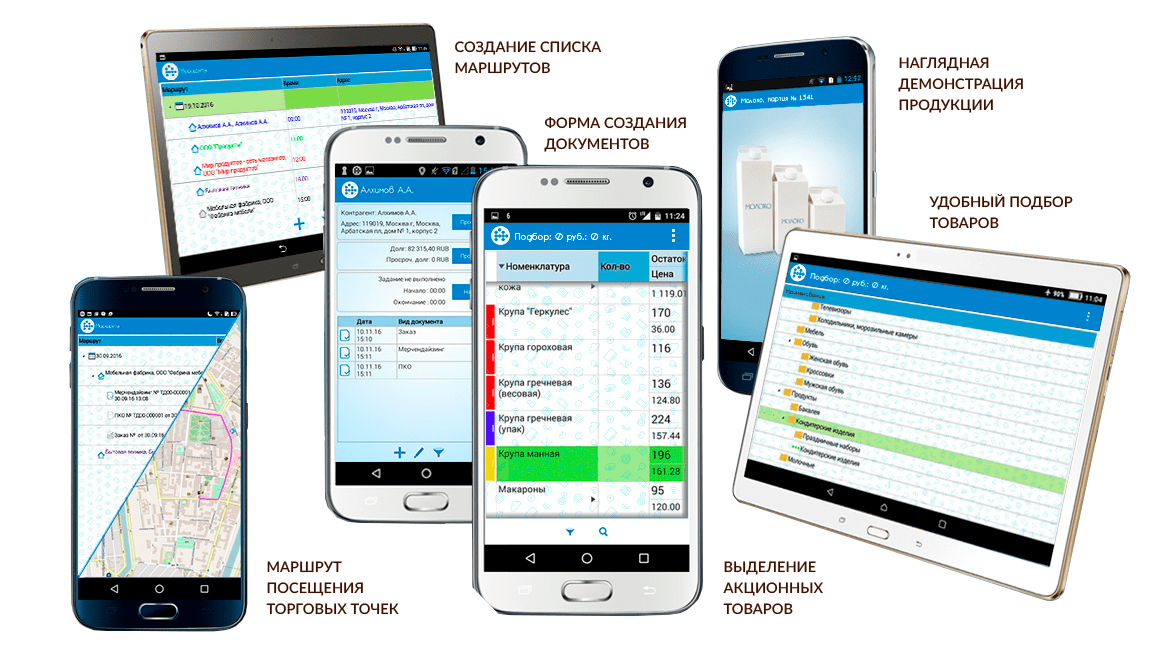 Leave an application