Convenient and clear interface
TRAINING IS NOT REQUIRED
amoCRM is the easiest CRM system to use, with which your team can easily work from the very first days of use. amoCRM has a convenient and intuitive interface, you do not need additional training or time to implement and adapt.
High speed of work is guaranteed with the minimum number of actions that need to be performed: there are no extra buttons and pages. The amoCRM interface easily allows you to work even on tablets.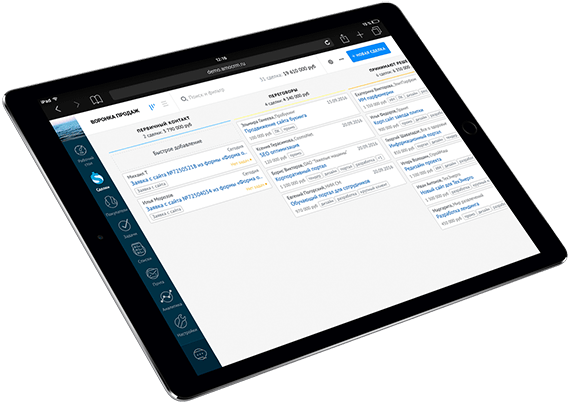 Automatically captures applications
SAVE CUSTOMERS
By not automating customer interactions, you risk losing a large number of potential buyers. There is no such thing with amoCRM: regardless of how the application came to you (via mail, via phone call, social networks), it will definitely be saved, and, moreover, the system will immediately transfer the application to your sales funnel.
Mobile CRM
BUSINESS SCANNER
The possibilities of amoCRM are endless. Wherever you are, using a mobile application with a business card scanner, you can easily add contacts to amoCRM. And all that is needed for this is just your smartphone!
Thus, at any business meeting you can always synchronize the results using the amoCRM mobile application, which helps to act quickly and always on time.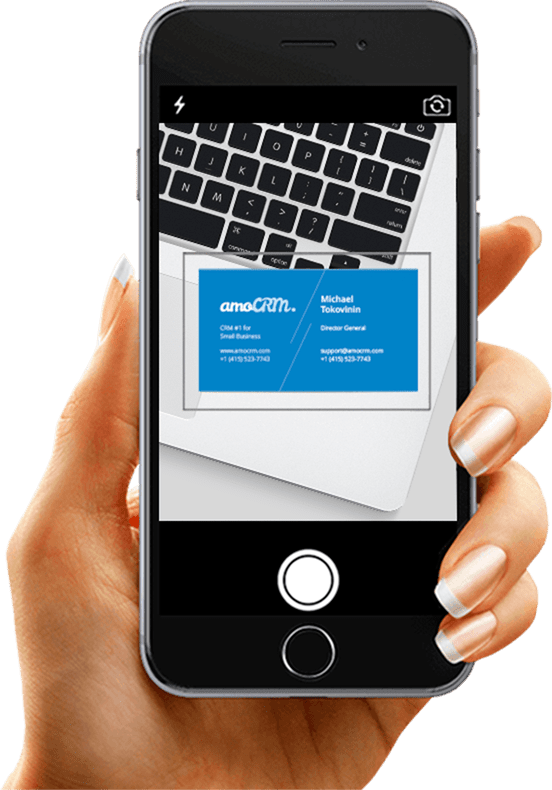 Full association with e-mail
ALL MESSAGES AT HAND
amoCRM integrated with email. Incoming, outgoing correspondence sent even from your mail is automatically stored in the client's card file.
Therefore, the chronology of customer interaction is always available to you in full.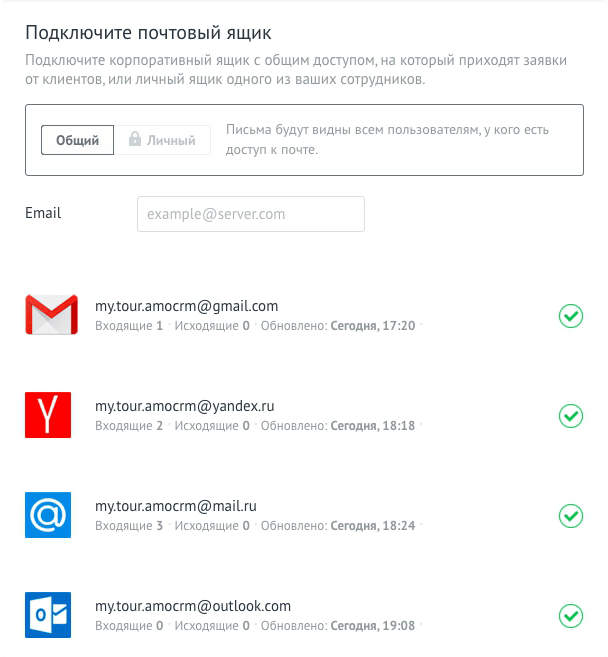 Integration with your telephony
CALL ONE PRESS
The amoCRM system is integrated with more than 50 office telephony providers. Call customers with one click and receive incoming calls from a customer card, which, by the way, stores the entire history of calls and call recordings.
Keep track of the work of the sales department using amoCRM - the system offers all the necessary stored information on calls.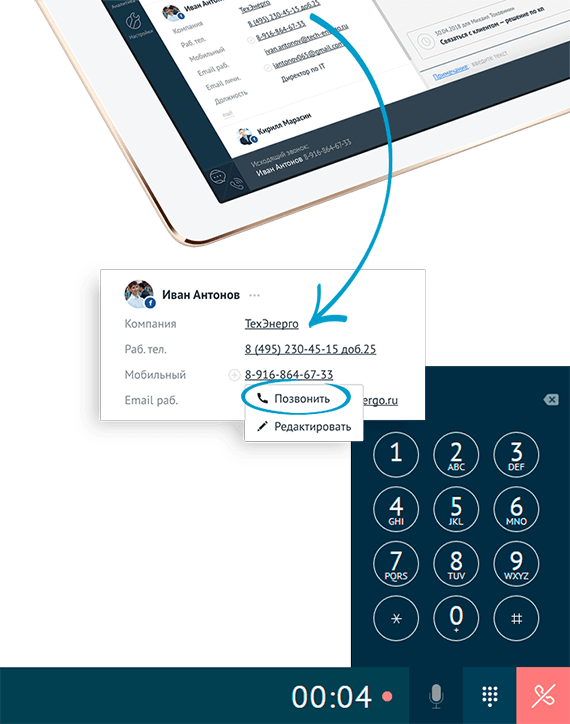 Work together
COMMUNICATE AND DISCUSS
The amoCRM interface contains an instant messenger with which your specialists can contact each other directly in the program. No additional applications or programs are needed.
You do not need to always be near the computer - integration with the mobile application allows you to send notifications to your smartphone. Now you will not miss a single message and will always be in touch.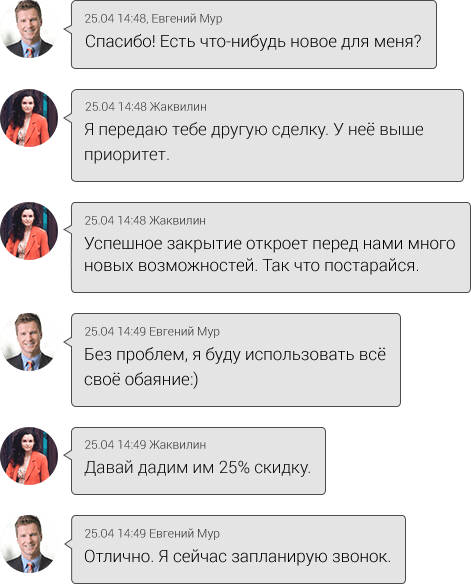 Auto Sales Funnel
SELL IN AUTOMATIC MODE
The digital funnel function will help you automatically promote a customer through the sales funnel, which integrates all online communication tools with the customer into your sales funnel: they receive promotional newsletters and notifications, and you, in turn, monitor their reaction.

Recurring sales
CLIENTS RETURN AND BUY AGAIN
AmoCRM sales funnel demonstrates ongoing work with your customers: shows those who have recently made a purchase or who decide to contact you again. This allows you to analyze your sales, work with each client individually and build long-term cooperation with them.

APIs and extensions
CREATE YOUR UNIQUE CRM
The developer interface allows you to work in amoCRM, not only traditionally customizing it "for yourself", but also integrating the program with other systems.
No programming skills are needed for this - many different extensions are available to customize CRM to your needs.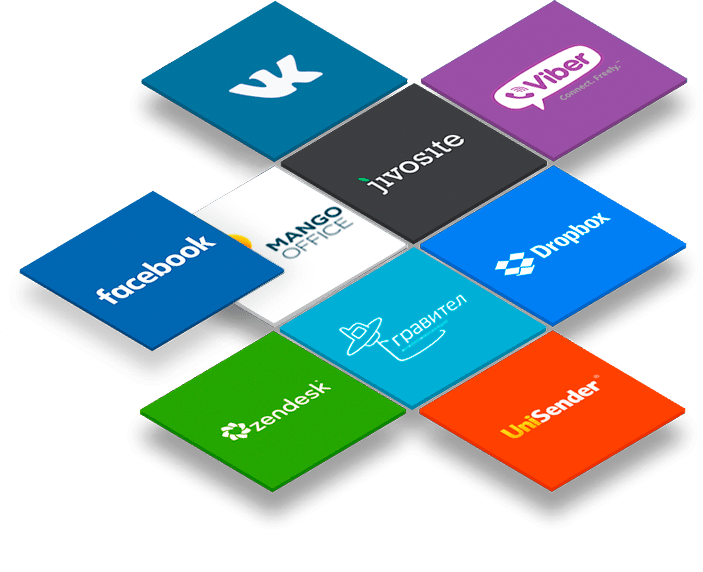 Right now
HELP AND 14 DAYS FOR FREE
Our company is the official partner of the amoSTART program of the amoCRM company.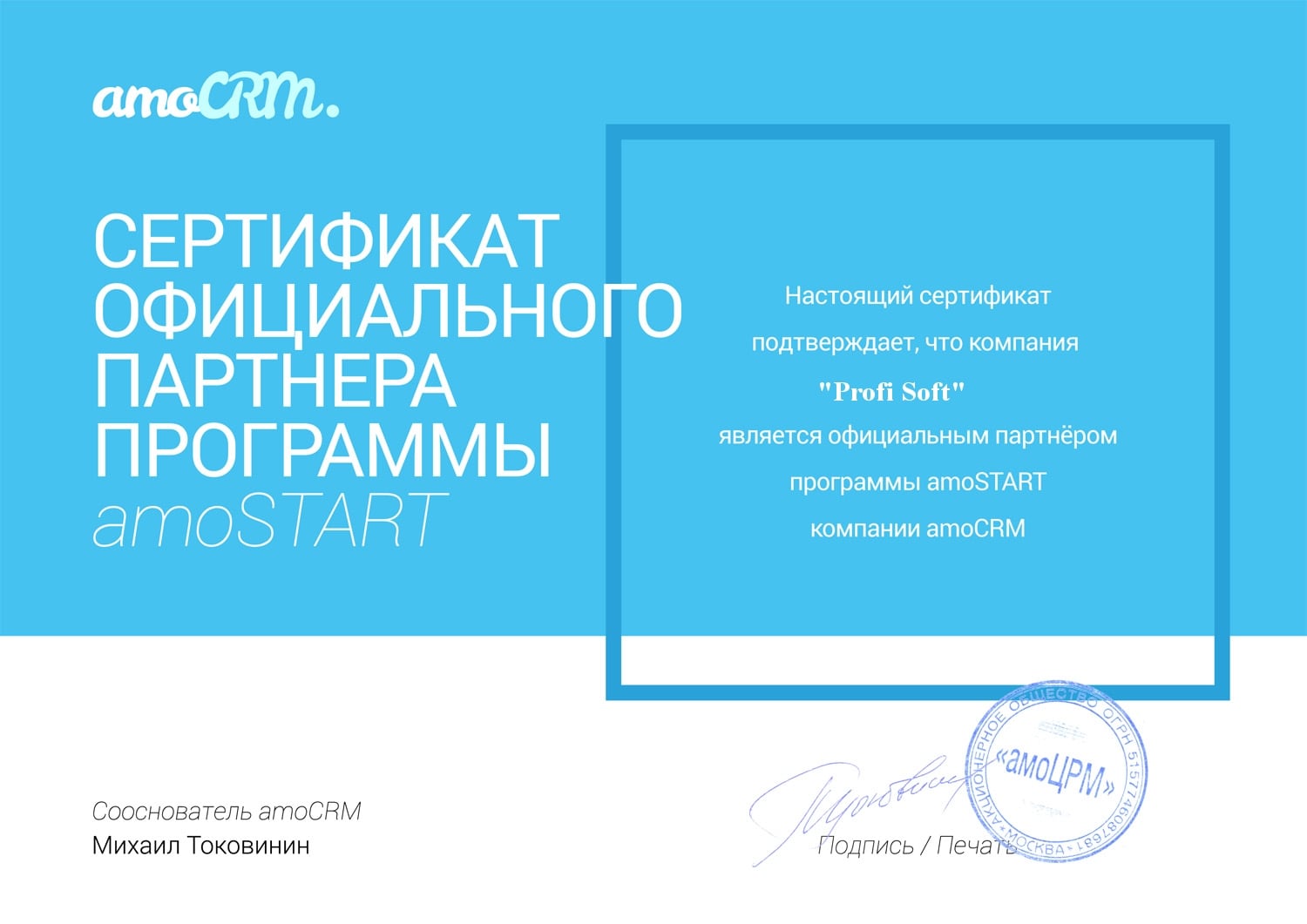 Source: amocrm.ru