Automatisation of a hotel complex will allow you to:
stop using cash payment in the hotel;
increase the service rate of guests;
decrease mistakes of personnel;
use resources more effectively;
carry out the analysis of institution's activity at 1 click;
decrease time expenditures on conducting standard operations;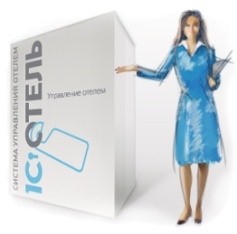 1C:Hotel – management system for hotel automatisation.
Only in "1C-Hotel" simultaneously:
You can run several hotels on one basis without logging out of the program and switch between hotels or form combined reports on several hotels. Standard solution provides the possibility to organise the work of a remote sales office and several hotels with synchronisation of data between bases.
You can maintain accounting of several legal entities. What is more, one legal entity (company) can be used in different hotels.
User interface was designed for Touch screens with the diagonal of 16:9. You don't need to scroll the screen up/down to get to the necessary data.
It is possible to use a list interface (for large hotels) and a graphic load map display (for small hotels) as the main screen.
Developed report configuration tools with the option to create your own reports (configuration) that can be used by all authorised users as well as standard reports.
High operating productivity and fast execution of reports for hotels of any size (Storing for minimum 3 years of the history for hotels with 1000 rooms).
We recommend support equipment:
Electronic locks for hotels BE-TECH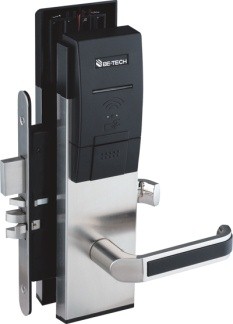 Our company carried out the integration with BE-TECH locks interface, which allowed the automatisation of complex management via 1C program.
Our locks conform to European and world standards, such as CE, ANSI, UL, FCC, ISO, BHMA, RoHS and others. Our locks are designed according to the newest contactless technologies RF and MIFARE that have significant advantages on quality and convenience. The brand new technology Mifare gives guests a unique possibility to use a single card for all goods and services at the area of the hotel.
Profi Soft company offers a wide range of high quality electronic and biometric locks at Kazakhstan market.
We will also select support equipment for full automatisation of your business!