Saves time for key tasks
Prepares visual reports
Makes the work transparent
Manage sales
Control the timing
Helps sell more
Cancels the emergency
Do not let anything forget
It brings order to affairs
Fighting with routine
LIVING WORK TABLE
Quick case review and performance monitoring
Watch the pulse of the company from the desktop. You always know how the business feels and what employees are doing.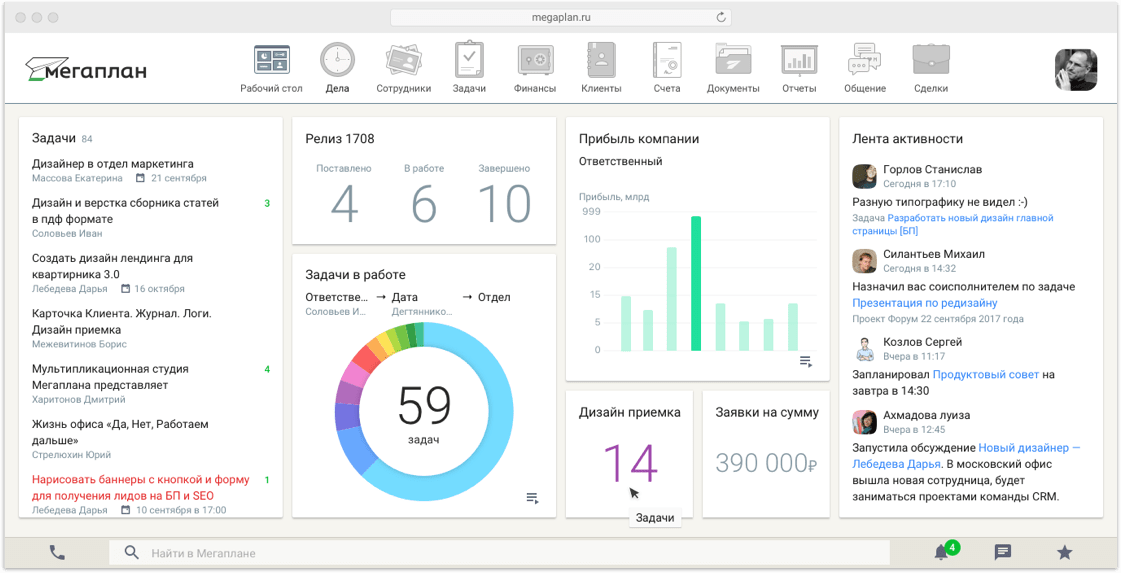 GANTT CHART
The whole picture of the project - before the eyes
The stages, timing and interim results of the project are available in real time. Manage the risks in the CRM-system: assess the degree of readiness and, if necessary, take action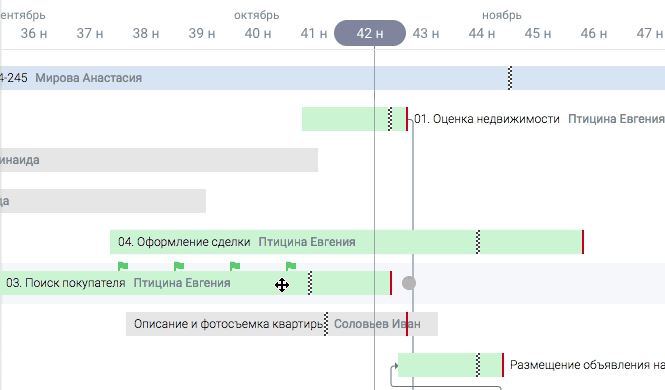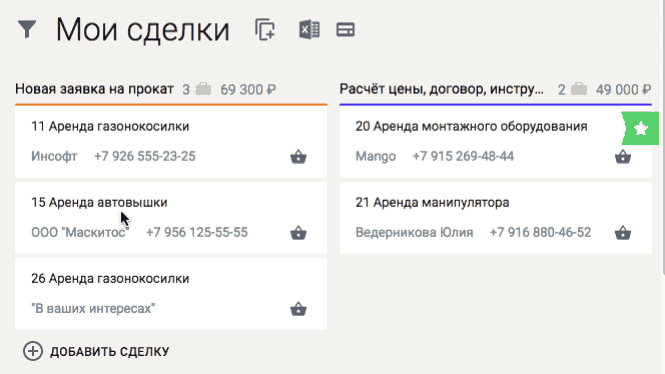 UNDERSTANDING TRAVELING OF TRANSACTIONS ON SALE OF VARNA
Accelerate the movement of sales in the sales funnel
Manage transactions on the Kanban system - conveniently, quickly and visually. Managers move transaction cards right on the screen and see the results in real time. Boring sales will turn into an exciting match!
EVERY CLIENT IS A SPECIAL HISTORY
Megaplan keeps relationships and does not forget about important events
Say goodbye to the mess in the mail. A letter from the client will appear in his card and you can immediately answer it. Nobody will forget what, to whom and when he promised. The history of relations with clients under reliable protection.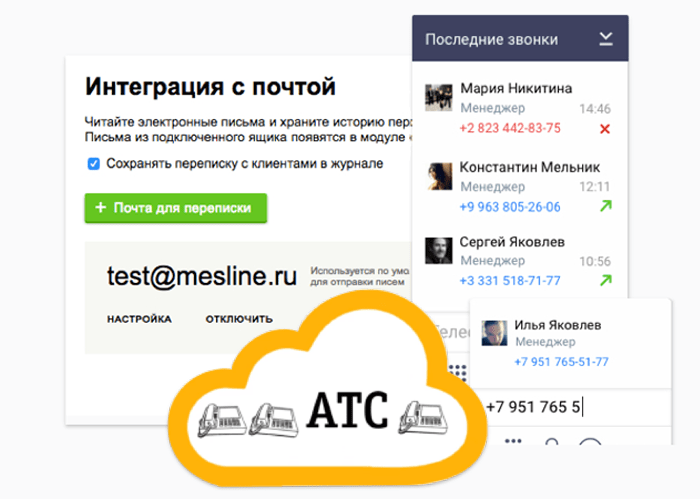 THIS LIST OF PROBLEMS
Evaluate the effectiveness of employees in terms of the number of overdue tasks
It's not enough to say that the work should be visual - we made it that way. Task lists have become cleaner and more informative. Now nothing prevents to notice a problem and to solve it in time.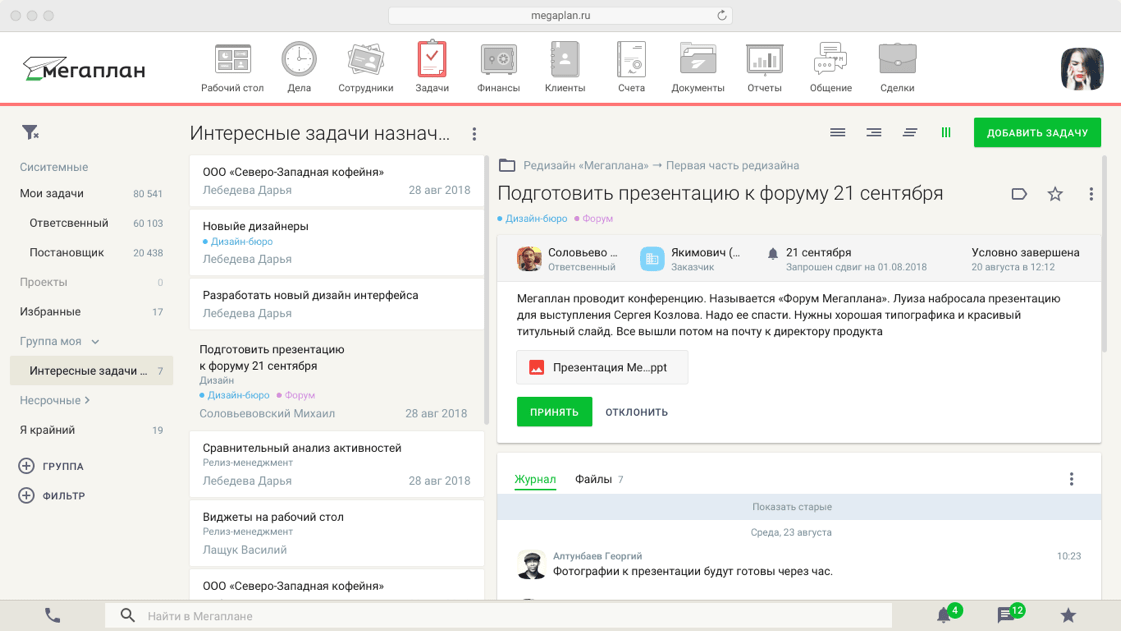 DETAILED TRUCK SALES
Track every step to fight the outflow
Track each stage to fight the outflow. Evaluate sales channels - each individually or collectively. Study the statistics and see where you lose the most money in the CRM system reports.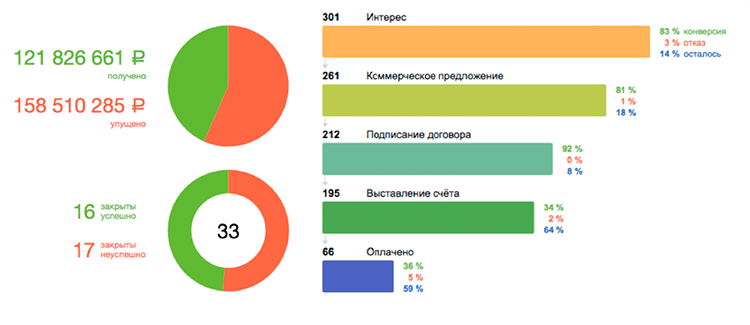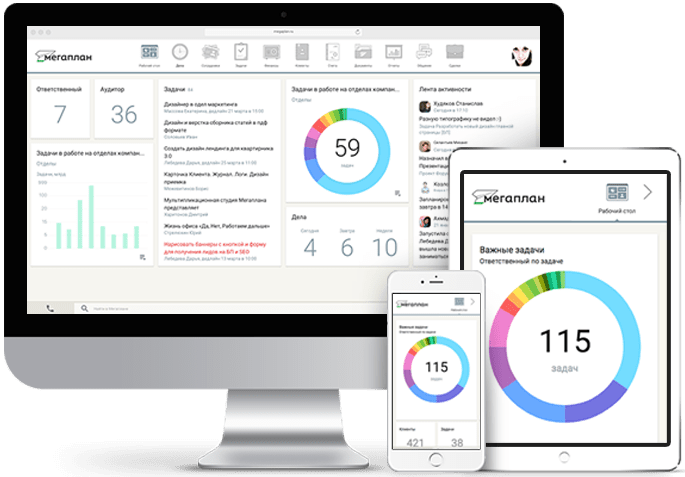 WORK COMFORTABLE
We guarantee the security of data and always come to the rescue.
You can choose a boxed solution or a cloud version - with unlimited volume, daily backup and 24/7 access. Use CRM and project management system separately or together. A clear interface and flexible settings will require minimal time to start, and a personal manager will always answer questions. Do not forget to install free apps for iOS and Android to work even with your smartphone!
Source: megaplan.ru