Website development
We are glad to offer you our services for creating websites.
You will be able to manage the site developed by our specialists by yourself, since we create sites with modern program products 1C-Bitrix. (Questionnaire for creating a website)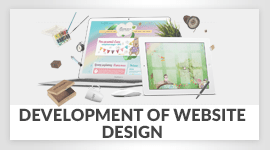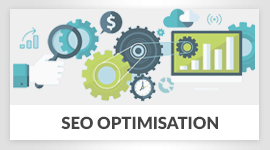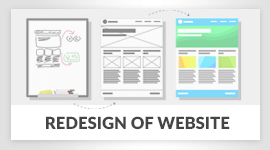 We are a participant in the quality assurance monitoring program

Purpose of the program: help partners to establish a systematic approach to quality issues. An important component of this approach is to obtain constant independent feedback from customers.
And to establish such an approach not only in terms of technical implementation, but also in terms of management, emotional evaluation of the provided service as a whole - that is, customer loyalty (NPS).
You can also order:
website integration with 1C:Enterprise 8 accounting systems and other external systems;
creation of Internet banners;
support and hosting of websites developed on "1C-Bitrix";
Internet portals and Web-services – execution of individual multi-level projects for any area;
Ready-to-use corporate websites and Internet shops – development of websites of any complexity that meet any requirements of your business.
Promo sites and landing pages – creation of laconic websites for gain in sales;
Mobile applications (Android, iOS, Windows) – effective traffic monetisation and your business optimization.
Use the experience of our specialists to create your own website!
"COMPOSITE SITE" TECHNOLOGY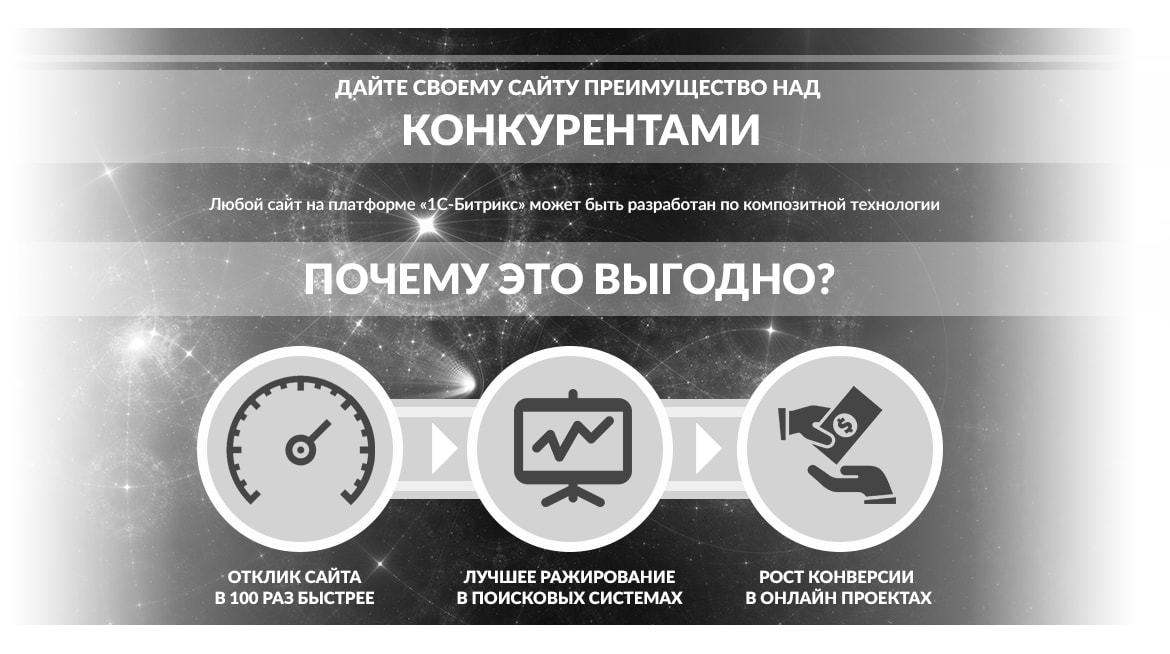 High speed - great opportunities
The unique technology of production sites combines the high speed of downloading a static site and all the features of a dynamic site.
The user instantly receives the content of the page.

How it works?
You will not notice any technical difficulties, you just will know that your site is faster than others!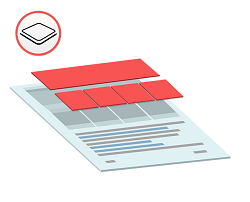 The page is divided into 2 parts: static and dynamic
Completely new page load cycle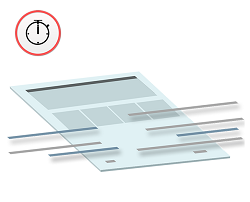 The static part is cached and displayed instantly
The user immediately sees the content and can work with itет работать с ним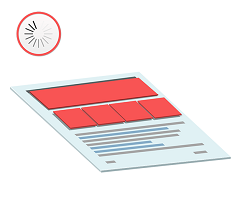 The dynamic part is loaded in the background and cached in the visitor's browser
1C-Bitrix: Site Management
According to the composite technology, all sites developed on the "1C-Bitrix Site Manager" platform can work
"1C-Bitrix: Site Management" is a professional web-project management system, a universal tool for creating and managing a modern Internet project: corporate websites, online stores, information portals, community sites, social networks and other web projects.
Cost of the product: from 23 300 tenge
If the site is working in composite mode, you will see a button: Faster with Bitrix
WEBSITE INTEGRATION WITH 1C
1C-Bitrix: Management of websites integration with trade configurations of 1C:Enterprise will help you to solve the following process tasks:
publishing product portfolios in the Internet shop catalogues
order transmission on the website to 1C for processing
uploading results of order processing on the website for customer notifications
Data exchange with 1C is supported in editions 1C-Bitrix: Management of websites

Products "1C:Enterprise 8" and "1C-Bitrix: Website management" are supplied with the inner system routine procedures for interaction and support of both-way data exchange with "1C:Enterprise" forming a ready-made complex solution for automatisation of trade, including creation of corporate websites and organisation of sales in the Internet.
Interaction of "1C" and "1C-Bitrix" products is carried out on the basis of procedures of both-way data exchange. Data exchange is conducted with the use of open XML Standard exchange of commercial information – CommerceML 2.0.

There are no safety concerns for the data on your website in 1C. A website works on the remote hosting and does not have an access to 1C system and its data base. All information necessary for working with a website is stored only in 1C: server address and data for identity check. A request to the website from 1C is a standard request from a user that is to be processed in accordance with their rights.
1C safety violation is not dangerous for website safety for, as a rule, the exchange is carried out using the rights of a user who has relatively limited rights (only work with goods and orders), therefore it cannot seriously damage a website.

Your Internet shop can work with a large number of visitors, with many of them being able to look through product catalogues and placing orders simultaneously.
A website can withstand any load and at the same time it doesn't affect 1C capacity. The load on 1C depends only on settings of data exchange that an administrator chooses: the volume of a product catalogue, featuring pictures and attributes, and frequency of data exchange. The most resource-intensive procedure for 1C is the preparation of a large amount of stock items for uploading. But due to the control system of changed items, during every session of exchange only those goods will be uploaded the data of which has been changed. Often there are several or dozens of goods, so the load is really insignificant.

Data actuality about goods - stock items are uploaded from 1C to a catalogue of the Internet shop and available for customers to view. Furthermore, customers can see pictures, goods descriptions, main parameters (for example, characteristics) with the possibility to select and compare goods.
Actual goods catalogue - upon the website integration with 1C, a catalogue is constantly updated as the emporium is constantly renewed. Moreover, only the goods that underwent some changes are re-uploaded on the website.
Actual price list and data on goods availability – the latest data on prices and stock available at the warehouse will be presented on the website. Besides, sales outside the website will be taken into account as well.
Automatic order transfer to 1C - when an order is made in the Internet shop, it is automatically transferred to 1C with all relevant parameters: item, data on the contractor, etc. As a result, you save much time and minimise mistakes caused by human factor.
Informing customers about orders – a customer will be automatically informed about their order status change; for instance, after making a non-cash payment, when goods are delivered to the warehouse, about their order batching.
If you need to have your website integrated with "1C:Enterprise" accounting system, write us or call by the telephone (7142) 917 020. The cost of the work on the website integration with 1C is calculated individually at the request, after the analysis of the website and information base.