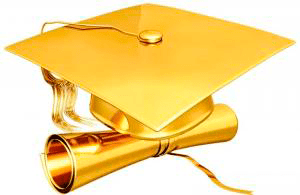 «Profi Soft» training centre began working in January, 2014. Since that time, the trademark of the teaching centre has been high quality of teaching users how to operate «1C:Enterprise».
The training centre has several statuses:
Certified training centre (CTC) – this status guarantees you confidence in teaching quality and teacher's qualification. All CTC courses are conducted according to the universal methodology developed by experts of 1C-Training centres
Certified examination center (CAC) – for examinations "Salary and personnel management for Kazakhstan", "Accounting 8 for Kazakhstan", "Implementation and adaptation of Accounting 8 for Kazakhstan", "1C:Enterprise 8. Main objects", "1C:Enterprise 8. Solution of accounting tasks", "1C:Enterprise 8. Solution of computing tasks".
In business practice, a certification system is widely used to confirm the skills of specialists. "Firm" certification confirms the level of knowledge of the technologies of certain firms and is widely used in the practice of software development firms and computer technologies. Certificates of such firms are highly valued in the labor market. Firm "1C", one of the few on the Russian market, widely uses this practice.
The firm "1C" conducts two types of certification:
Certification under the program "1C: Professional"
Certification "1C: Specialist"
on knowledge of software products "1C".
The first type of certification confirms the ownership of a typical configuration, the second - the ability to configure and refine the PP "1C".
«Profi Soft» training centre offers:
Do courses for steady work with "1C:Enterprise 8" system programs for Kazakhstan
For experienced users of "1C:Accounting 8 for Kazakhstan" – courses for advanced study of configuration; formation of regulated accounting and management of cost accounting
Cooperation with educational institutions of the Republic of Kazakhstan
Students and teachers of educational institutions get the discount for all courses
The facility where courses are conducted is a modern classroom equipped with personal computers for each student and a projector as a visual aid for explaining new material. Students have coffee breaks.
Training centre managers will help you to choose the course or examination.
Courses and certification
Name

Cost (KZT)

«Accounting for government enterprises»
«Accounting for Kazakhstan»
«Accounting for government institutions»

30 000

«Trade management»

40 000

Certification «1С:Professional»

3 750

Certification «1С:Specialist»

2 500 rub.

Certification «1С:Specialist-consultant»

3 600 rub.
We welcome graduates of HEIs for cooperation:
Complete an internship
Study at the expense of the company if you successfully pass a competitive selection
Career development from 1C:Professional to 1C:Developer
Positive characteristics of working as a programmer-developer in our company:
Invaluable experience
Career development
Possibility to implement your projects
Personal enrichment
Respectable salary
Participation in developing industry solutions of the company
Today, you are a student and get a scholarship, and tomorrow you can get a certificate and become a 1C developer.

Contact information of «Profi Soft» training centre
Kostanay city, 25 Amangeldy st., office 18
Telephone (7142) 917-020
Fax (7142) 54-12-61
e-mail info@profi-soft.kz